I was taking a break, soaking up the sun, getting a tan, relaxing under a palm tree, drinking beer and not getting drunk, laughing often and with feeling.
That's right, I took a vacation.
With my great husband, my kids and great friends.
Met some cool people but neglected to capture them on film. They don't know I like to blog. I don't think they are the blogging type.
J.A.M.A.I.C.A. mon!, it was groovy. (Does anyone say groovy anymore?).
The food was delicious, fish, fish and more fish. All types of fruits, and veggies by the dozen. Some curry chicken and some other funky stuff I tried a little and liked it. A bartender who made me laugh and knew the fruity drink I liked (without alcohol). Watching grown ass mothers drunk at the bar made me sick. Only temporarily because otherwise I didn't give a shit.
No tv watching, no computer (well, I did sneak that one day for two hours), no cooking (oh yes), no making the bed, no responsibilities other than making sure the kids ate and didn't wonder off. The nanny was a success at the resort, she took Em, and he took to her quickly. The kid was born to have an entourage. Did I even spell that right?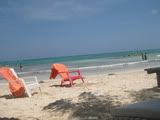 How much do you love how quiet my spot was every morning? lovely view, silence and a lot of beauty.
A lot of peace.
Peace is good.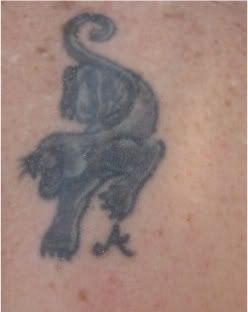 Some color is always good....
Welcome to Jamaica mon, no problem!